Since the Knowle Park Initiative planning application for 265 houses was thrown out last Wednesday by  Waverley Borough Council Joint Planning Committee, Cranleigh's sewage network has been the source of a great deal of attention.
Residents on Hitherwood and Nightingales have been sending in pictures of trucks that have been pumping out sewage almost day and night since last week (there 27th, 28th, 29th, 30th April and 1, 2 May)
There has been a series of large tankers draining sewage out of a reported underground tank on Nightingales opposite Fortune Drive.
A neighbour was told by 1 of the workmen that they were doing this due to capacity problems at the Elmbridge Road sewage works.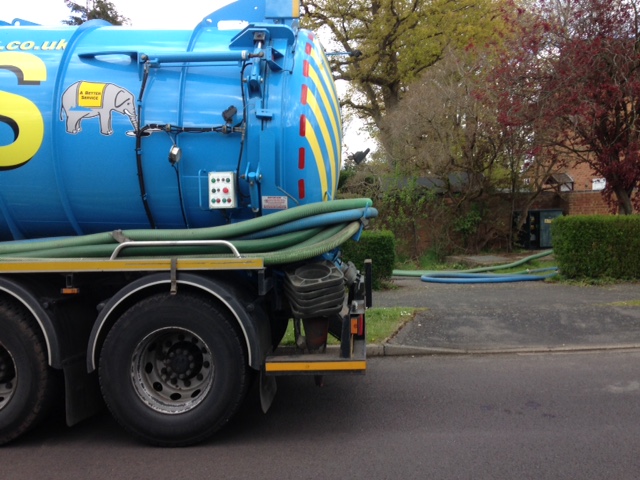 Another resident witnessed tankers (there were two there at once) sucking out sewage on Stovolds Hill most of the week too.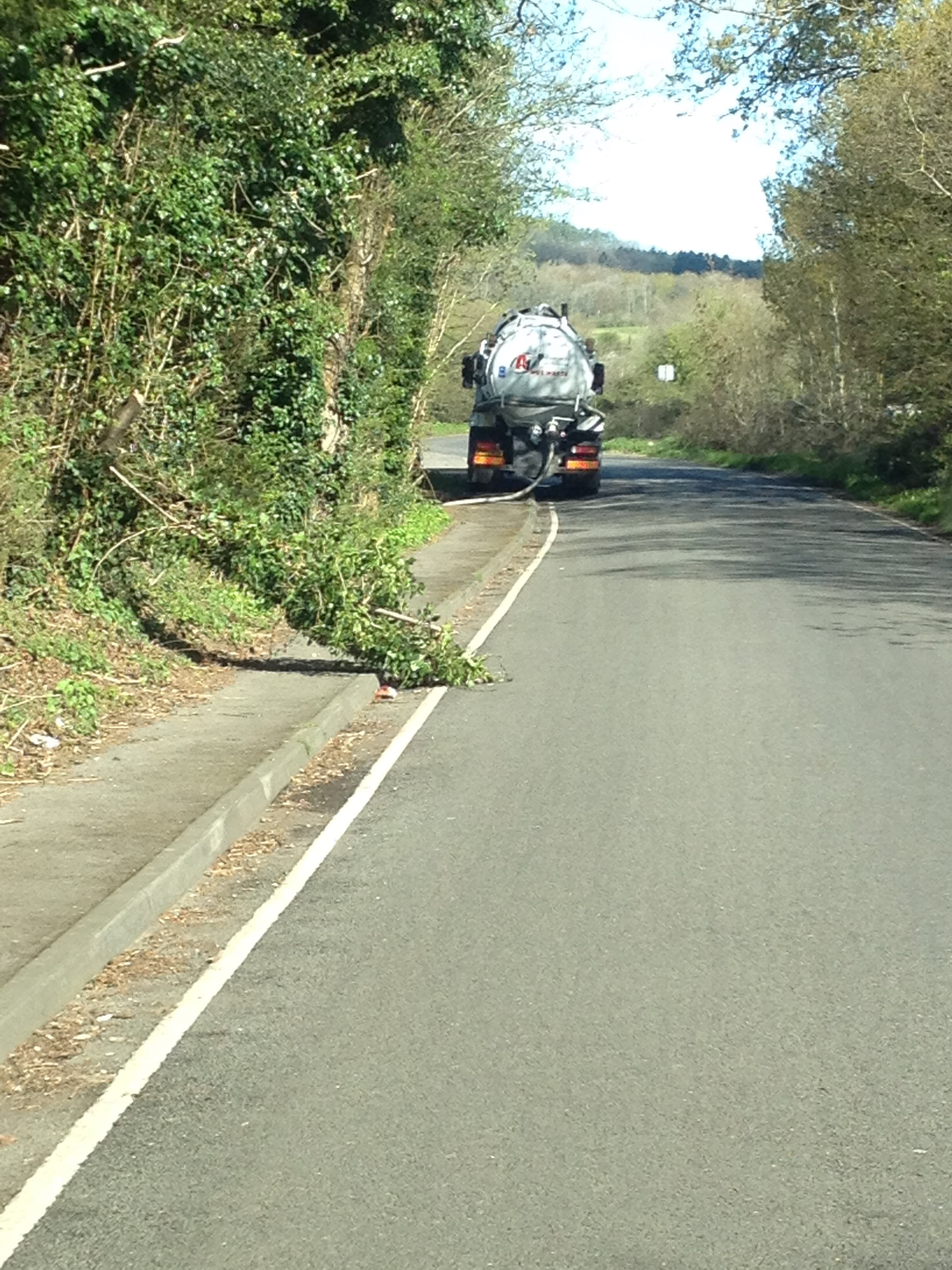 We have also had emails from residents in Bramley with their concerns about pollution they have witnessed in Cranleigh Waters, as well as reports of a distinct odour.
We have also been in contact with Environmental Health at Waverley Borough Council as the brook at the side of the Cranleigh Village Hospital site still has raw sewage entering it after 10 years, perhaps more!
If you have any pictures or stories you want to share please email info@cranleighsociety.org we need to make sure we keep a log of all evidence on this website.
Cranleigh's sewage is at crisis point.  If you are concerned email Anne Milton MP TODAY anne.milton.mp@parliament.uk and let her know that Cranleigh has a sewage crisis and we need her help!