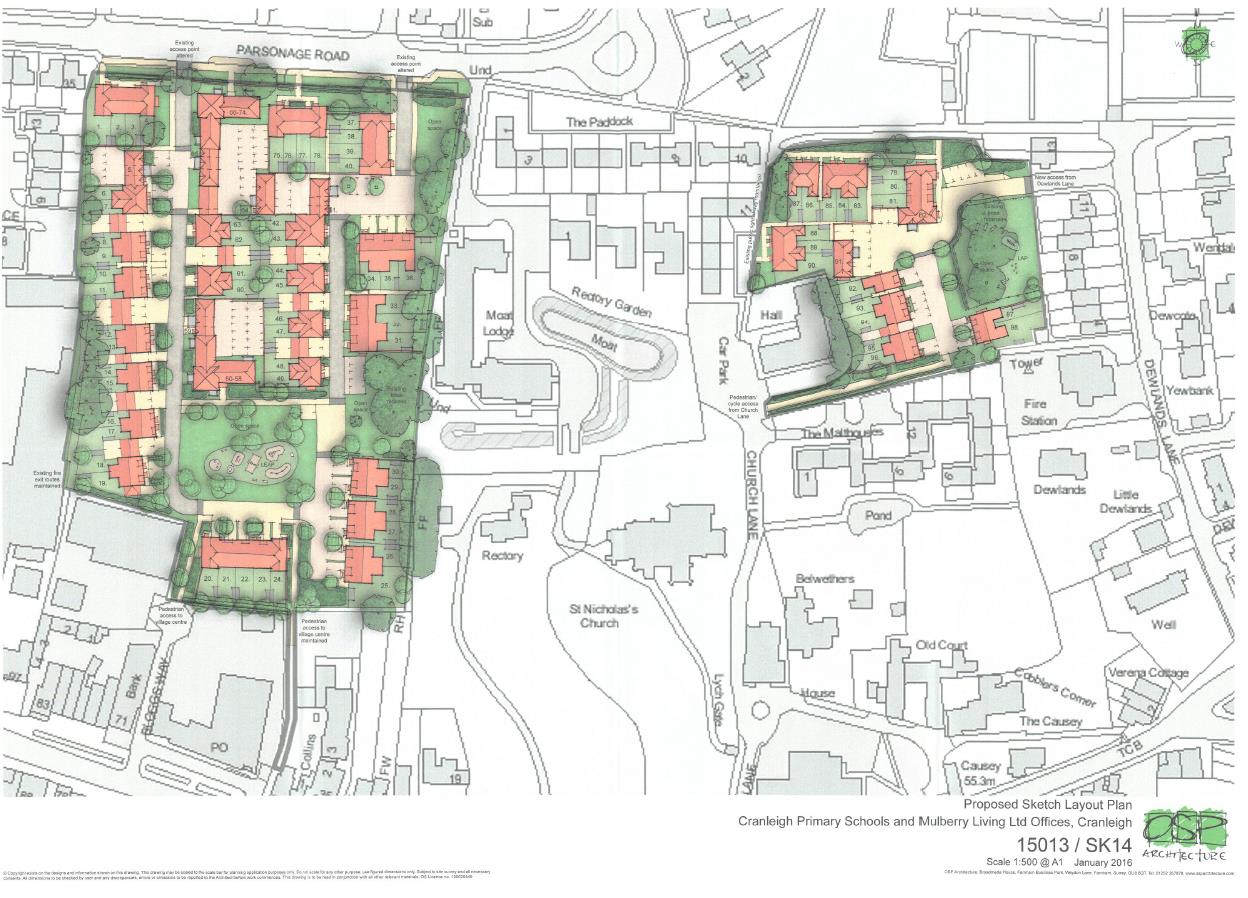 Surrey County Council have submitted a planning application (ref SCC2017/0064 & WBC: WA/2017/0696) for a new Junior and Infant School at Glebelands in Cranleigh, and this was discussed at the Cranleigh Parish Council Planning meeting on 24 April 2017.
Having reviewed the application we at Cranleigh Civic Society have concerns regarding child safety.
It appears that with the new school building, the impact of having 3 schools in close proximity in the Glebelands area, and the dangers of hugely increased population of school children travelling to and from school, have not been addressed.
The current Church of England Infant School in Church Lane, has parking available that allows parents to park and walk their Infant school children to the safety of the Infant School premises.
There is no parking provision for parents in the proposed new infant School at Glebelands that will allow parents to ensure their children's safe arrival at School.
As well as no parking provision for the younger children's parents/guardians, there is also no extra drop-off area provision for the increased number of High School children.
The impact of the Dunsfold and Cranleigh development proposals could double the current numbers of children of Infant and High School age travelling to and from Glebelands School.
The lack of safety provision in the proposed application will put the new and existing school attendees at unacceptably high risk in many ways in the future while travelling to, from and arriving at school.
We believe that Surrey County Council & Waverley Borough Council both have a duty to properly address this serious issue to ensure child safety and we would be interested to hear how they will carry out their duty of care in ensuring the safe arrival and departure of the huge numbers of children that will attend the Schools at Glebelands in the future.